Dont' miss this chance to learn all about the age-old Spanish art of ibérico ham cutting!
Ever wondered exactly how they get it so perfectly paper thin each time? Antonio, our visiting expert 'cortador de jamón' will reveal the mysteries of this artisan skill.

This unique workshop brings together three delicious Spanish wonders: acorn-fed ibérico ham, Idiazabal Basque sheep's cheese, and a carefully selected trio of Spanish wines.

Learn, nibble and sip with us... the first two Saturdays in April.

You can secure your booking right here:

Powered by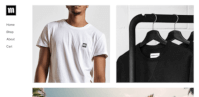 Create your own unique website with customizable templates.