Pssst!!
Are you a Food Fiesta subscriber?
If you'd like to receive updates from us, just go to our
homepage
and fill in your e-mail address in the box on the right menu bar (where it says "Get Updates") and then click Subscribe!
We sent out a little summer update today! Click here to have a read.

Besos!

Vx
Powered by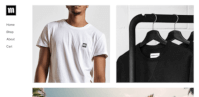 Create your own unique website with customizable templates.