Seafood Paella Cooking Base - Aneto 100% Natural 1L
SKU:
Aneto Cooking Base for Seafood Paella is made with Aneto fish Broth and seafood sauteed vegetables. It's made with 100% natural ingredients.
Here's how Aneto make it:
"We fry the onions, the tomatoes and the garlic in virgin olive oil over a very low heat. We season it with paprika and a touch of saffron. We add all the seafood and the rock fish to the sofrito and we continue cooking it gently for over 2 hours, slowly adding our Seafood Broth. We filter it and apply the UHT process and pack it in Tetra Pack cartons for it to preserve for months in a 100% NATURAL way."

Ingredients:
Broth: Water, Monkfish (32%), Onion, Carrot, Celery, Leek, Tomato, Cod (2%), Fennel, Sea salt, sauteed vegetables (20%), Conger eel, Scorpion fish, Ribbonfish, Crab, Mussels, Prawns, Cockles, Tomato, Onion, Virgin olive oil, Garlic, Paprika, Saffron.

How to use: Paella, for 2-3 people:

1 litre of Aneto Cooking Base for Seafood Paella
1 pan of approximately 30cm diameter
250 gr. of the best rice you have
Oil

Step by step:
Place the pan on the heat, pour a dash of oil and add the rice to lightly fry it for a couple of minutes. *
Add the contents of the carton into the pan and bring to the boil.
Leave to cook on a high heat for 10 minutes and then 10 minutes more on a low heat.
Remove from the heat and leave to sit for 5 minutes.
* To decorate the paella, you can add seafood to it.

Two tips:
Use fine noodles instead of rice and you will have a magnificent FIDEUÁ.
Incomparable as a soup or in your fish and seafood stews.

Nutritional information per 100 ml:
Energy value: 51.8 Kcal/218 KJ
Proteins: 0.9 g
Carbohydrates: 0.8 g
Fats: 5 g
Gluten free

Ideal for:
The entire family
A healthy, tasty and natural diet
Powered by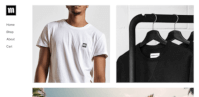 Create your own unique website with customizable templates.