Artisan semi-cured Manchego Cheese 'Ancha Castilla' - 350g wedge
SKU:
€10.90
€10.90
Unavailable
Pured artisan Manchego sheep's cheese. Ancha Castilla crafts its delicious cheeses using an exclusive artisan process of great tradition. Their cheese has a wonderful creaminess, an unbeatable flavour, and a unique texture that makes them a product of reference on the gastronomy scene in Spain. These wedges come vacuum-sealed, tissue-wrapped and beautifully presented in a sleek 'Ancha Castilla' signature case. Three maturities available... this one is SEMI-CURED.

Powered by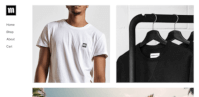 Create your own unique website with customizable templates.